Posts for: December, 2018
By Eagle Dental
December 15, 2018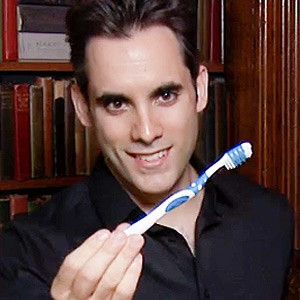 Magician Michel Grandinetti can levitate a 500-pound motorcycle, melt into a 7-foot-tall wall of solid steel, and make borrowed rings vanish and reappear baked inside bread. Yet the master illusionist admits to being in awe of the magic that dentists perform when it comes to transforming smiles. In fact, he told an interviewer that it's "way more important magic than walking through a steel wall because you're affecting people's health… people's confidence, and you're really allowing people to… feel good about themselves."
Michael speaks from experience. As a teenager, his own smile was enhanced through orthodontic treatment. Considering the career path he chose for himself — performing for multitudes both live and on TV — he calls wearing an orthodontic device (braces) to align his crooked teeth "life-changing." He relies on his welcoming, slightly mischievous smile to welcome audiences and make the initial human connection.
A beautiful smile is definitely an asset regardless of whether you're performing for thousands, passing another individual on a sidewalk or even, research suggests, interviewing for a job. Like Michael, however, some of us need a little help creating ours. If something about your teeth or gums is making you self-conscious and preventing you from smiling as broadly as you could be, we have plenty of solutions up our sleeve. Some of the most popular include:
Tooth Whitening. Professional whitening in the dental office achieves faster results than doing it yourself at home, but either approach can noticeably brighten your smile.
Bonding. A tooth-colored composite resin can be bonded to a tooth to replace missing tooth structure, such a chip.
Veneers. This is a hard, thin shell of tooth-colored material bonded to the front surface of a tooth to change its color, shape, size and/or length; mask dental imperfections like stains, cracks, or chips, and compensating for excessive gum tissue.
Crowns. Sometimes too much of a tooth is lost due to decay or trauma to support a veneer. Instead, capping it with a natural-looking porcelain crown can achieve the same types of improvements. A crown covers the entire tooth replacing more of its natural structure than a veneer does.
If you would like more information about ways in which you can transform your smile, please contact us or schedule an appointment for a consultation. You can also learn more about the techniques mentioned above by reading the Dear Doctor magazine articles "Teeth Whitening," "Repairing Chipped Teeth," and "Porcelain Crowns & Veneers."
By Eagle Dental
December 05, 2018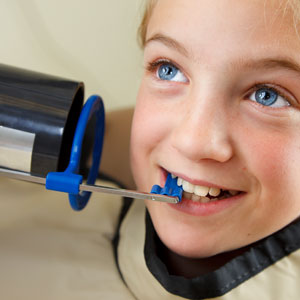 Modern dental care wouldn't be the same without x-rays. Since dentists began capturing x-ray images a century ago to detect beginning tooth decay, billions of teeth have been preserved.
"Catching it early" is the key to staying ahead of this aggressive bacterial infection. Once it breaks through the protective defenses of tooth enamel, it can advance toward the center of the tooth, the pulp, damaging dentin as it goes. While we can effectively stop it at this point with a root canal treatment, it's better for the tooth's long-term health to detect and treat any decay early on with a less-invasive filling or other treatment method.
X-ray imaging helps make that possible, revealing decay much easier than we can see with the unaided eye. And while we can often detect decay in front teeth by visual examination or by using very bright lighting, that's not as easy with the less accessible back teeth. For those teeth we use a special x-ray technique known as the bitewing.
The name comes from the small frame used to hold the film. It's held in place in the mouth by the patient biting down on small tabs or "wings" extending from the frame. The x-ray beam travels through the outer cheek and teeth to the film being held in the frame on the back side of the teeth. When exposed, we'll be able to view the interior of these back teeth: a set of four bitewings gives us a full view of all the upper and lower molars and pre-molars on each side of the jaws.
Like other forms of radiation energy, too much or too frequent exposures to x-rays can lead to serious health problems. But bitewing x-rays carry little risk to health. That's because they fit well with the ALARA principle, meaning "As Low As Reasonably Achievable," which helps guide our use of x-rays. Patients receive a fraction of the radiation exposure from routine bitewing x-rays than they receive annually from the natural environment.
Without bitewing x-rays and other diagnostic methods, the chances are high that tooth decay or other dental problems can go undetected in their early stages. Using this important tool can help us head off major damage before it occurs.
If you would like more information on the role of x-rays in dental care, please contact us or schedule an appointment for a consultation. You can also learn more about this topic by reading the Dear Doctor magazine article "Bitewing X-Rays: A Routine Part of Your Dental Exam."