Dentist in Homer, AK
Call us today (907) 235-8574
At Eagle Dental, our staff goes through regular training to ensure the highest quality of patient care is given.
---
Dr. James Bourne
Dentist in Homer, AK
Eagle Dental
I grew up in a small farming community in southern Alberta, Canada. I did my under grad in the U.S. and graduated dental school in 2004 at the Indiana U. School of Dentistry . I spent 8 years in Arizona where I met my lovely wife. Having lived on the Peninsula for the last couple of years, my wife and I have thoroughly enjoyed ourselves and are looking forward to setting down roots here in Homer.
---
Chrisie Trujillo
I have been living in Alaska for the last 43 years. I love the outdoors and am very passionate about fishing, hiking, and photography. As you look around the office you'll see beautiful wildlife pictures I've taken over the years. I'm a graduate of UAA Dental Hygiene Program and have been practicing for 32 years. I've lived in Homer for 30 years and love this community at the end of the road.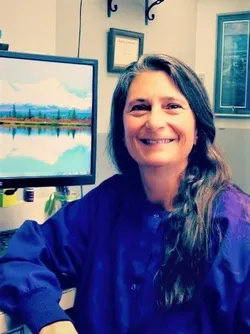 ---
Ruth Andree
I am the office manager and have been working here for 23 years. I have had the privilege of getting to know our patients both in the office and around town. I enjoy boating, fishing, ice-skating, and especially playing with my 4 grandsons......the light of my life.
---
Kim Edmonds
I am the senior assistant and have been living in Homer for the 4 years. I received my certification through the dental assisting program in Eugene, OR. I love horses, hiking, permaculture, herbology, and the culinary arts. I love Alaska and have been visiting for a number of years. I'm excited to call this place my home.
Dania Green
I have assisted for 3 years. Prior to this, I was a dentist in my home country of Peru. I practiced dentistry for 10 years and loved it. I then moved here to Homer and have been loving the area and starting a young family. I look forward to assisting to improve your smile once again with Dr. Bourne.
---
Kim Klein
I work in the back office and coordinate all administrative activities and insurance. I've been in Homer for 4 years and love Alaska and the Alaska lifestyle. After 30 years in Arizona, I am enjoying all of the outdoor activities that abound, the much cooler climate, and the slower pace. The beauty here is beyond measure and I feel blessed to call this place home.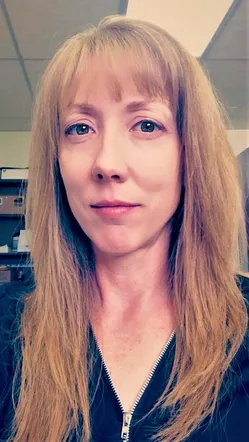 ---
Angel Edmonds
I have worked here at Eagle Dental for a year and a half now and really enjoy my job! I spend half of my time with Dr. Bourne assisting and the other half with our amazing staff up in the front office. I'm 25 years old and just recently moved up here with family from Oregon. I enjoy traveling to new destinations and relaxing on the beach in my free time. I feel very privileged to have this opportunity and cannot wait to see what this life brings me next!